You are here: MIT OpenLabWare » Aflatoxin » Author Profile

Author Profile
---

John M Essigmann
Professor in Biological Engineering and Chemistry
MIT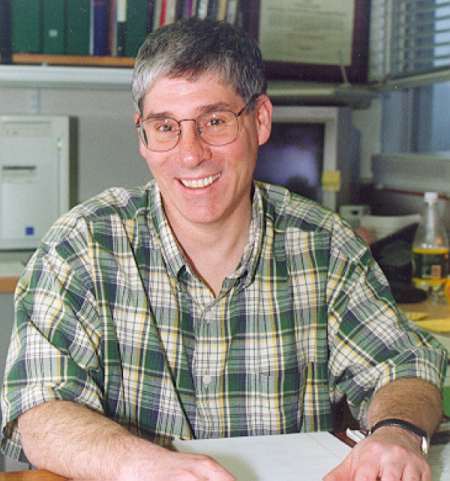 John is featured in the following media elements:
Once he arrived at MIT, John Essigmann wanted to work with Jerry Wogan. That turned out to be harder than he had originally anticipated.

John Essigmann talks about how he came to be at MIT.

John Essigmann and the Croys prepare to ski down a trail.

John Essigmann describes his first meeting with George Büchi and their shared passion for skiing.
What are your primary research interests?

Chemical carcinogenesis, mutagenesis, chemical basis of evolution, anticancer drug mechanisms of action and design

What was the toughest paper you ever had to write and why?

Lochler et al., 1984. It is the paper for which I was awarded tenure. My scientific career to that point was all working with someone else. This was my first truly independent paper in which I was in charge, from beginning to end, of the team that did the work.

What is your favorite paper and why?

Essigmann et al., 1977. It was a team effort in which I learned a huge amount about working as a member of a team. Also, I was the first author and almost all of the words are my own.

Could you explain how/why you got interested in science and how/why you chose your particular field within science?

I have always liked solving problems. I had a first rate biology teacher in high school so I majored in biology in college. I went to a coop school and my coop job was in chemistry, which I saw as more promising, career wise, than biology. I worked at Arthur D. Little, a chemistry consulting company. Some of the consulting jobs were at the chemistry-biology interface and I loved them. So, I sought doctoral work at an institution that would allow me to work at that interface. MIT has always had an excellent group of toxicologists and that sub-field seemed perfect for me. It was a good choice.

What is/are your favorite book(s)?

Last of the Breed by Louis L'Amour. Travels with Charley by John Steinbeck. We Took to the Woods by Louise Dickenson Rich

What is/are your favorite movie(s)?

Hoosiers, Eddie and the Cruisers, Apollo 13, Independence Day, The Game

What is/are your favorite food(s)?

Spaghetti and meatballs, turkey, Thai food, pot roast

What are your hobbies and/or interests outside of research?

Housemastering, cooking, skiing, going to our cabin in Maine, kayaking, hiking, learning about a new gizmo (e.g., my Palm 650)

Do you have any special or unusual abilities?

When a key is stuck in a lock, I have a gift for being able to get it out. In another life, I could have been a safecracker. My skills (???) in doing lab work seem to have been directly transferable to cooking. In the dorm, I have to cook for hundreds—cooking and chemistry require the same skill set.